ASTAS SHADOW / 'ASTAS SKYGGE'
The Danish actress Asta Nielsen (1881-1972) was the highest-paid silent film star in Europe from 1910 to 1920.
Known as "Die Asta" ("The Asta") and living in Berlin, she appeared in more than seventy films. Her gift for dramatic gesture enchanted audiences around the world, while her strong sensual characters and personal independence made her a feminist role model. Even Hitler was a fan, but Die Asta was no fan of Hitler's – and so she moved back to Denmark in the 1930s, where she confronted closed doors and eventual obscurity. Propelled by a series of coincidences, the author of Asta's Shadow, Eva Tind – who is also a visual artist, explores the traces that Nielsen left behind. This hybrid work includes meditations on art and identity, interviews and transcripts of phone conversations with Nielsen that were secretly taped in the 1950s, showcasing her wit and strong opinions.
Silent film star Asta Nielsen was the first and greatest diva Denmark ever fostered. The present narrator, Eva, in the shadow of Asta, brings the reader into a series of coincidences connecting the movie diva with her own life. Eva moves into an apartment on Gammel Kongevej in Copenhagen and discovers that she lives in the house where Asta Nielsen was born. Asta is the name sister with the narrator's mother, and the two women share other than names, they were both born on September 11th.
Curiosity grows further as Eva finds a letter that Asta Nielsen wrote to an unknown woman two years before her death.
Asta Nielsen was an unusual role model. She was known for her convincing interpretation of strong, liberated women and her commitment to the development of film as a serious art form. She left her daughter in Denmark to work in Berlin, where she established her own film company in a time when women fought for voting rights and gender equality.
But while the world praised her talent, many Danes still regarded her as a devil who did not deserve Danish recognition. When she returned to Denmark because of the Second World War, her film career ended. She lived for the last 30 years without contact with the Danish cultural life and only surrounded by very few friends until her death in 1972. One of these friends, the antique bookstore owner Frede Smidth, recorded without Asta Nielsen's knowledge 100 hours of telephone conversations between him and her in the period 1956- 57th.
Astas shadow is an unusual biography. The narrator Eva´s research and the actual presentation of Asta Nielsen's life has different tracks that give the polyphonic biography its form; an alternation between present and past, between Evas and Astas voices and notes, between inner dialogues and an external documentary reality. Astas shadow is therefore a double portrayal of two women and examines the importance of dual identity and gender, inner and outer reality, mirroring and self-determination, survival and protection mechanisms, xenophobia and loneliness.
Buy the book (DK):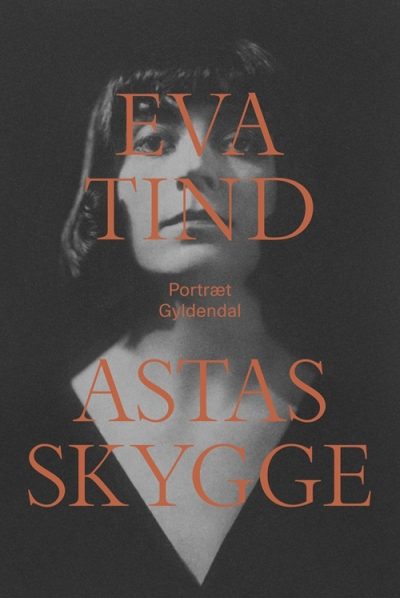 Foreign rights available, for further information contact Trude Kolaas Immateriel Agency
---
Reviews
Extremely successful and beautiful portrait of Asta Nielsen, born in poverty, she rose to the highest peak of fame, but died in loneliness. A tremendously good reading experience.
Litteratursiden, Denmark
In "Astas Shadow" Eva Tind writes with elegance and documentary about her search for the place where Die Asta rises from oblivion, takes over the novel, and speaks for herself. A touching, fun and unforgettable portrayal of Denmark's forgotten diva, and the light – and the shadow-she spread.
Author Dorthe Nors, Denmark
Thank you to EVA TIND for the stimulating portrait: Astas shadow – about the legendary silent movie star that here is practically- speaking! Asta Shadow is a wonderful book.
Author Suzanne Brøgger, Denmark
Enchanting! Eva Tinds fiction/biography about Asta Nielsen is one of this years greatest literary achievements.
5/6 stars, Jyllands Posten, Denmark
A solid performance from Asta Nielsen's biographer
5/6 stars, Kristeligt Dagblad, Denmark
A unique portrait of the diva Asta Nielsen (…)It's a great book, where you get a deep insight into both Asta's privacy and her artistic work (…) With Astas Shadow, Eva Tind has succeeded in reaching out to Danmarks most famous actor ever. An outstanding achievement.
Københavneravisen, Denmark
(…) It is the great, profound merit of her book that she succeeds in providing a frame from which the silent movie star's own human and unforgettable voice is heard.
Nordjyske, Denmark, 5/6 stars
A fascinating and personal portrait of Asta Nielsen.
Politiken, Denmark, 5/6 stars
It is a magnificent literary format that Eva Tind extends with the film A Red Carpet for Asta Nielsen (…)
"The shadow book" is a successful, important document.
Weekendavisen, Denmark
---
Photos of Asta Nielsen: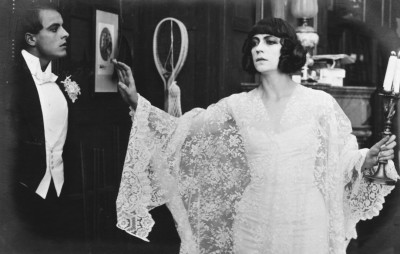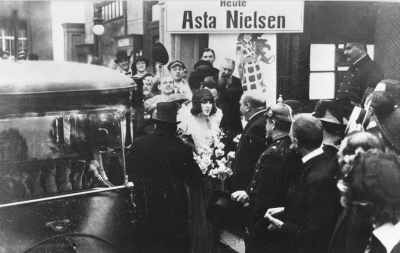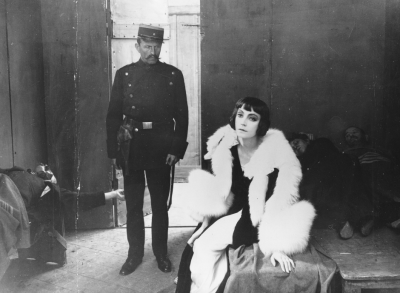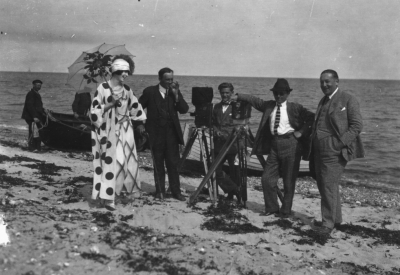 ---
Why Eva Tind was fascinated by Asta Nielsen: